Richard Kulma
Born in New Zealand. Richard moved to Australia in 1969 and continued his development as an artist while travelling throughout the world. 
He lived for some time in the Western District of Victoria, Australia, where he developed his strong artistic themes, including his iconic woolshed studies. Richard is based in Melbourne Australia, his work has been placed in numerous corporate and private collections throughout Australia, Europe, Great Britain, United States of America and Asia. 
The beauty of Australia as seen through Richard's eyes has a unique "being there feel" that eludes all but the best of artists.
---
---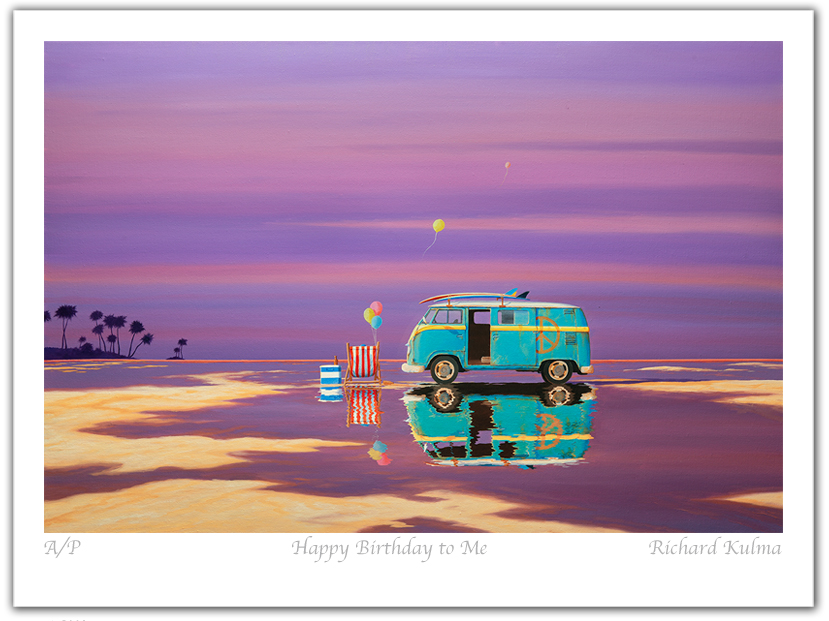 ---
K005 Richard Kulma
"Happy Birthday to Me" 
Edition of 250 + A/P's 

Stock: Elegance Velvet 310 gsm Acid Free Archival Rag Paper 

Paper Size: 820mm x 1120mm or 32 x 44 inches

Image Size: 666mm x 1000mm or 26 x  39 inches

Retail Price: AUD $495.00 (Inc.GST)
---
---
---
K006 Richard Kulma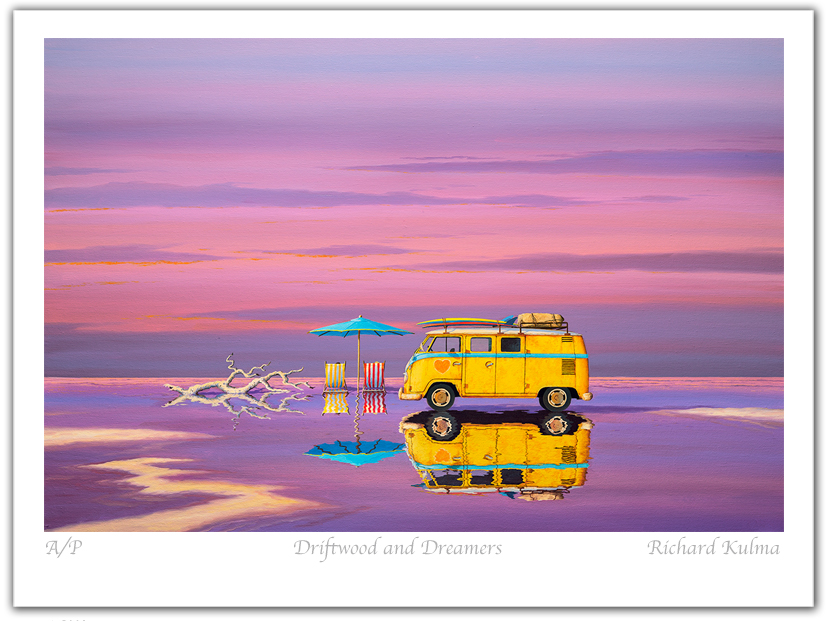 "Driftwood and Dreamers" 
Edition of 250 + A/P's 

Stock: Elegance Velvet 310 gsm Acid Free Archival Rag Paper 

Paper Size: 820mm x 1120mm or 32 x 44 inches

Image Size: 666mm x 1000mm or 26 x  39 inches

Retail Price: AUD $495.00 (Inc.GST)
---
---