Tom Stoltz

Our Archival Giclee Art Prints are printed to the highest standards with acid free archival rag paper and archival inks.
Humour is one of the most important ingredients in life and Tom Stoltz expresses his superbly in this wonderful art.
These editions are printed as Archival Giclee Fine Art Prints.
---
---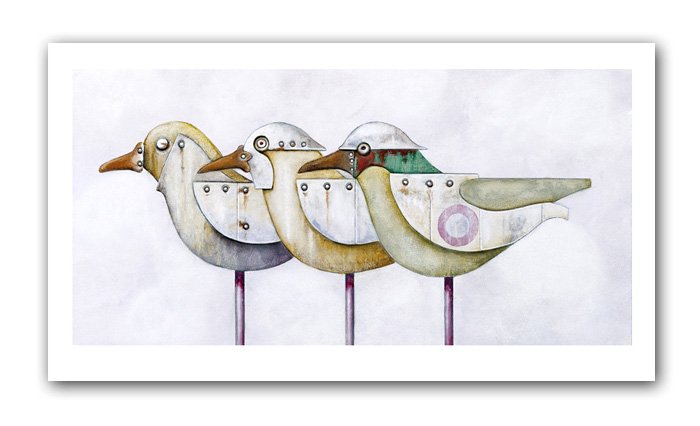 ---
S001 Tom Stoltz
"Aviators l"
Edition of 250 + A/P's
Stock: Somerset 255gsm Acis Free Archival Rag Paper
Paper Size: 670mm x 410mm or 26.5 x 16 inches
Image Size: 610mm x 300mm or 24 x 12 inches
Paper sheet has a Deckled Edge
Retail Price: AUD$200.00 (Inc.GST)
---
---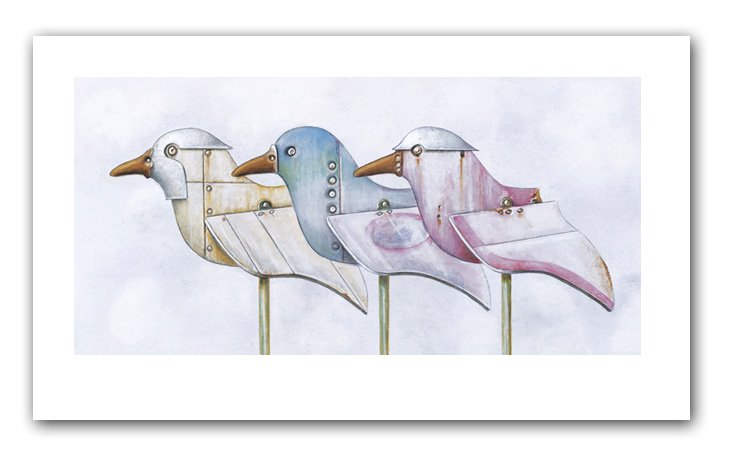 ---
S002 Stoltz
"Aviators ll"
Edition of 250 + A/P's
Stock: Somerset 255gsm Acid Free Archival Rag Paper
Paper Size: 670mm x 410mm or 26.5 x 16 inches
Image Size: 610mm x 300mm or 24 x 12 inches
Paper sheet has a Deckled Edge
Retail Price: AUD$200.00 (Inc.GST)
---